Charybdis Monster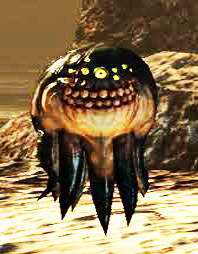 Description
The Charybdis Monster stole the livestock from Hercules and was punished by Zeus. Zeus then, transformed into a amorphous being that sucked the sea in three times a day.It completely became a monster.Sailors always avoid to pass through the charybdis, since it sucks any ship which passes near by.
Their eyesight is very poor - food is found primarily by smell.
Century
This sea monster first exist in 19 th.
Region
Strait of messina
Founder
Gaia and Poseidon
Features
Immune to Sleep, susceptible to Bind and Gravity.
Attacks
Attack speed is higher than that of the Devil Mantas.