Indian Ocean
Indian Ocean which separate India from Africa. The Indian Ocean is the third largest ocean in the world. Four critically important access waterways are the Suez Canal (Egypt), Bab el Mandeb (Djibouti-Yemen), Strait of Hormuz (Iran-Oman), and Strait of Malacca (Indonesia-Malaysia).
Location
Body of water between Africa, Southern Ocean, Asia, and Australia.
Total Area
68.556 million sq km. This contains Andaman Sea, Arabian Sea, Bay of Bengal, Flores Sea, Great Australian Bight, Gulf of Aden, Gulf of Oman, Java Sea, Mozambique Channel, Persian Gulf, Red Sea, Savu Sea, Strait of Malacca, Timor Sea, and other tributary water bodies.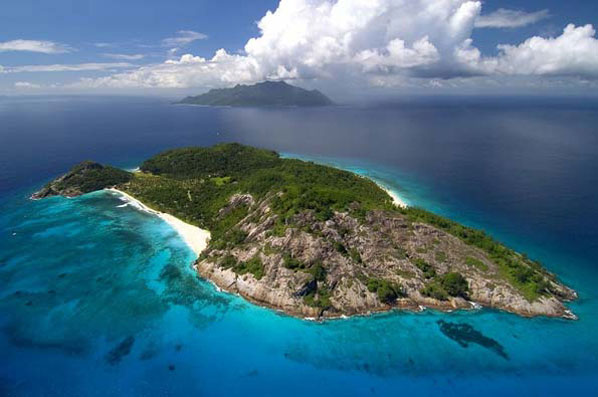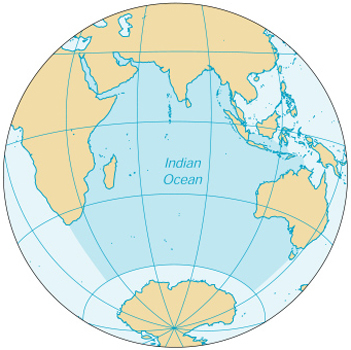 Area - comparative: About 5.5 times the size of the US
Coastline: 66,526 km.
Climate
Northeast monsoon (December to April), southwest monsoon (June to October); tropical cyclones occur during May/June and October/November in the northern Indian Ocean and January/February in the southern Indian Ocean.
List of Seas in Indian Ocean