Project PHAEDRA 2006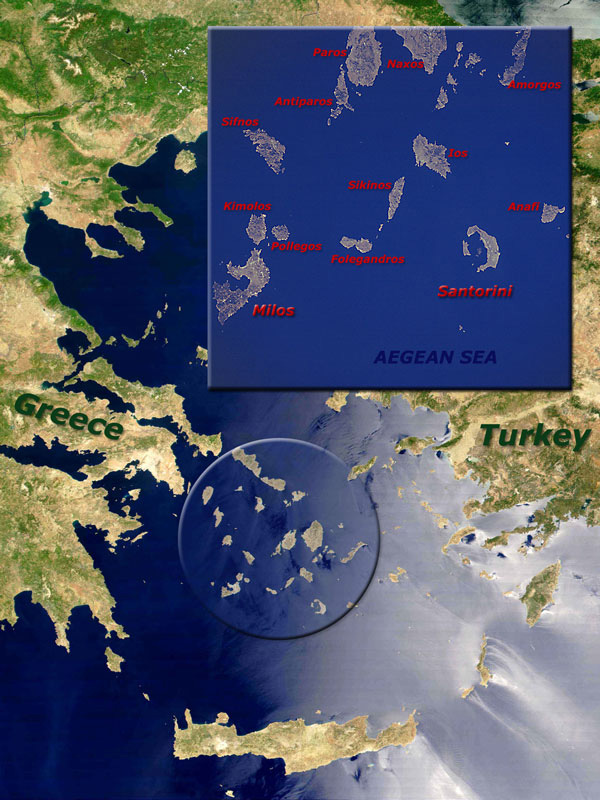 From June 25 to July 4, a Woods Hole Oceanographic Institution and Hellenic Center for Marine Research - led team of engineers, geologists, geochemists, archaeologists, and historians will embark on the Greek research vessel Aegaeo to explore deep sites within Greek national waters. Named for a Greek mythological character, Project PHAEDRA 2006 is the second season of a multi-year Greek-American ocean research partnership.
This year the PHAEDRA team is using a combination of deep submergence technologies with integrated technological systems that will collect data to answer questions fundamental to both social science and earth science.
Project PHAEDRA embraces three areas of inquiry: archaeology in deep water, deep submergence technology development, and oceanographic science. Using advanced deep submergence technology, we intend over time to document statistically significant numbers of ancient shipwrecks from various periods in order to reach new insights about human history and pre-history.
An interdisciplinary project, PHAEDRA scientists will also investigate geological and geochemical features such as hydrothermal vents, methane seeps and brine pools, fluid flow and seeping through submarine active faults to better understand the processes at work in the deep sea.
PHAEDRA's primary institutional partners are the Hellenic Centre for Marine Research (HCMR); and the Woods Hole Oceanographic Institution (WHOI). Additional partners are the Massachusetts Institute of Technology (MIT), the Johns Hopkins University, University of Michigan, Franklin W. Olin College of Engineering, and University of Southampton.
Support for this program comes from NOAA OE, the Hellenic Centre for Marine Research, the National Science Foundation, the Thera Foundation, and private sponsors.