Leviathan Monster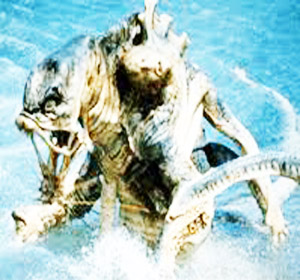 Description
The Leviathan Monster is one among the three creatures which will be served at the banquet buffet at the end of time.Its female creatures are destroyed.Afterwards, its skin is to be stretched as a awning from the walls of Jerusalem to illuminate the world.
Century
This sea monster first exist in 18 th.
Region
Eastern seas
Founder
Bible
Features
Bring smoke from its nostrils,flames from its mouth,fins radiate a brilliant light and its eyes like glimmerings of dawn.
Attacks
Very deadless.