Loch Ness Monster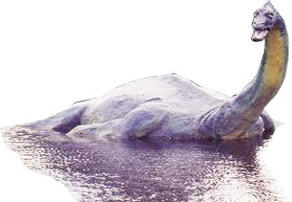 Description
The Loch Ness Monster represents a stream of long-surviving plesiosaurs. This is a best example of crypto zoology.Many evidence have given for this creatures existence ,such as anecdotal.
Century
This sea monster first exist in 565 A.D.
Region
Atlantic ocean
Founder
Alex Campbell
Features
Small head, Long neck up to 6 feet,Huge hump behind.
Attacks
Less Harmfull