Deep Sea Waters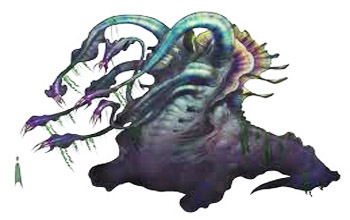 Description
The Scylla Monster has consisted of twelve tentacle-like legs ,with four to six dog-heads drumming her waist,a cat's tail .This belongs to phorcys and ceto family.
Century
This sea monster first exist in 425 B.C .
Region
Strait of messina
Founder
Tim severin
Features
It has six long necks , four eyes and 3 rows of sharp teeth.
Attacks
Sailors