Siren Monster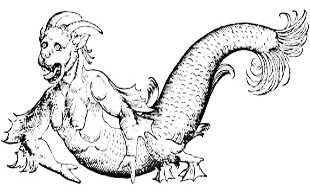 Description
The Siren Monster are formerly hand maidens of the Persephone goddess.They were so distressed to see a man hear their song and yet escape, that they threw themselves into the sea and drowned.
Century
This sea monster first exist in 5 B.C.
Region
Rocky coast islands.
Founder
Argonauts
Features
The Seirenes were depicted with either the heads, or the entire upper bodies, of women.
Attacks
Very dangerous.