Bass Strait
Bass Strait is a strait that divides Tasmania from the south of the Australian mainland, particularly the state of Victoria.
Islands
Bass Strait contains over 50 islands. King Island and Flinders Island are main islands among many other islands in the strait; these are home to many human settlements. King Island is at western part whereas the Flinders island is at South eastern part.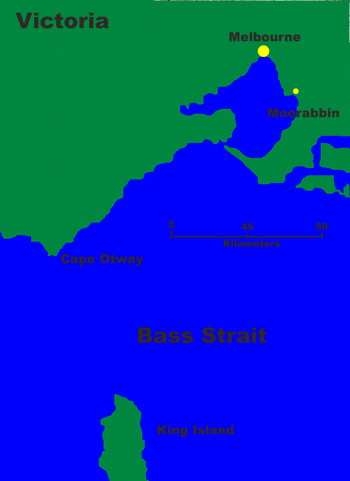 Natural resources: The strait is rich in oil and gas fields; these are main resources. Gippsland Basin is the eastern field which is situated 50 km to the coast of Gippsland whereas Otway Basin is the western field that lies near Port Campbell.
List of Seas in Southern Ocean