Caribbean Sea
The Caribbean Sea is a part of the Atlantic Ocean and it is one of the largest salt water seas which is located at the tropics of the Western hemisphere and surrounded to the south and to the west by the American island. The Caribbean Sea has the many islands of the West Indies and its neighboring shores, called as the Caribbean.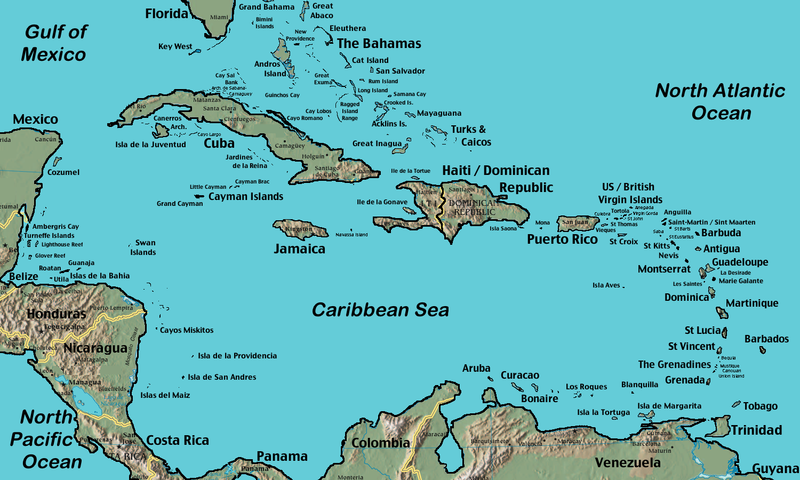 Geography
The Caribbean Sea covers an area of about 2,754,000 km² (1,063,000 sq. mi.) and the deepest point is between the Cayman Islands and Jamaica, the Cayman. The Gulf of Gonâve, Gulf of Venezuela, Gulf of Darien, Golfo de los Mosquitos and Gulf of Honduras are gulfs and bays in the Sea.
Ecology
The Caribbean is habitat to about 9% of the world's coral reefs which covers about 20,000 square miles (52,000 km2), among this most are situated off the Caribbean Islands and the Central American shore.
Weather: The Caribbean climate is affected by the Gulf Stream and Humboldt Current ocean currents. The tropical place of the sea keeps the water at a warm temperature from the low of 70 to mid-80 degrees Fahrenheit by the period.
List of Seas in Atlantic Ocean