Sea of Marmara
The Sea of Marmara is also called as the Sea of Marmora or the Marmara Sea and it is the inland sea which bonds the Black Sea to the Aegean Sea, therefore dividing Turkey's Asian and European portions.
Geography
The Sea covers an area of about 11,350 km² (280km x 80km) with the great depth of 1,370 m. The salinity of the sea is about 22 parts per thousand, which is faintly greater than the Black Sea. But the Sea water is more saline at the bottom of the sea, of around 38 parts per thousand.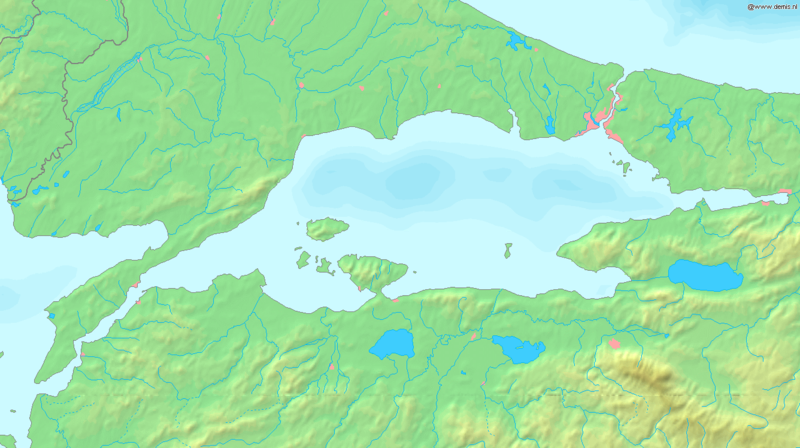 The Prince's and Marmara islands are the two major island groups. The south shore of the sea is greatly indented, and includes the Gulf of Izmit, the Gulf of Gemlik and the Gulf of Erdek.
List of Seas in Atlantic Ocean